Interested in working with us?
Please complete the form below or give us a call for a quote.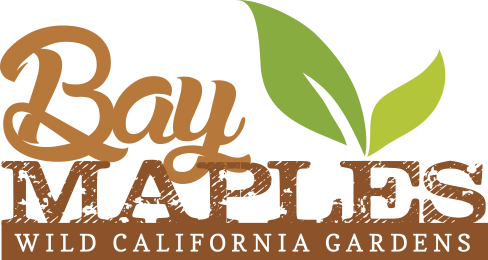 Bay Maples Wild California Gardens
If you are interested in Bay Maples gardens. Please visit our other site.
More about Bay Maples Wild California Gardens
Alan Hackler created Bay Maples Wild California Gardens to address the divide between California's ongoing water needs and the human desire to live in harmony with a well-maintained and beautiful landscape. Bay Maples creates low-impact, water-saving gardens through the use of native plants, recycled or repurposed materials, and irrigation strategies involving greywater and rainwater catchment. At Bay Maples, we take pride in crafting truly unique designs, which you will find both aesthetically pleasing and cost effective.